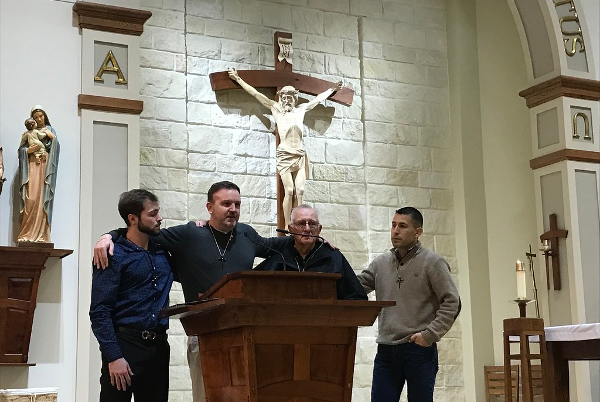 The Church and its adult faithful have a mission in and to the world: to share the message of Christ to renew and to transform the social and temporal order. This dual calling to evangelization and justice is integral to the identity of the lay faithful; all are called to it in baptism. Accordingly, faith formation seeks to help each adult believer become "more willing and able to be a Christian disciple in the world." As salt of the earth and light for the world (cf. Mt 5:13-16), adult disciples give witness to God's love and caring will so that, in the power of the Spirit, they renew the face of the earth." —excerpted from the USCCB document Our Hearts Were Burning Within Us: A Pastoral Plan for Adult Faith Formation in the United States.
Family Life ~ Adult and Family Faith Formation
Contact Family Life for assistance or local registration.
Women's Spanish ACTS - 2021 TBD
Men's Spanish ACTS - 20201 TBD